Main Content
Southern Illinois University Carbondale
2021 - 2022 Undergraduate Academic Catalog
Volume 62, Number 1, March 2021
This publication provides information about the University. Primary attention is given to its academic programs, rules, regulations, and procedures. Students starting their collegiate training (first graded course from an accredited institution) during the period of time covered by this catalog (summer 2021 through spring 2022) are subject to the curricular requirements as specified herein. The requirements herein will extend for a seven calendar-year period from the date of entry for baccalaureate programs and three years for associate programs. If the students have not met their undergraduate educational objectives by that time or a change of major occurs, they will then become subject to current curricular requirements. Should the University change the course requirements contained herein subsequently, students are assured that necessary adjustments will be made so that no additional time is required of them. Where programs include requirements established by agencies external to the University, every effort will be made to follow this same principle so far as possible. Should subsequent curricular requirement changes work to the students' advantage, they may elect to meet the new requirements rather than those contained herein. Should the University find it necessary to discontinue an academic program, the effective date, unless otherwise dictated, will be such that the last regularly admitted class would be able to complete the program in regular time sequence. This means four years for baccalaureate and two years for associate programs. A student who has withdrawn from the University may not be readmitted to a discontinued program.
The University reserves the right to change information contained herein on matters other than curricular requirements without notice when circumstances warrant such action.
The Undergraduate Catalog covers in detail questions concerning the undergraduate program of Southern Illinois University Carbondale for the period from summer 2021 through spring 2022. It supersedes Volume 61, Number 1.
Mission
SIU embraces a unique tradition of access and opportunity, inclusive excellence, innovation in research and creativity, and outstanding teaching focused on nurturing student success.  As a nationally ranked public research university and regional economic catalyst, we create and exchange knowledge to shape future leaders, improve our communities, and transform lives.
View the University and Honors courses
---
---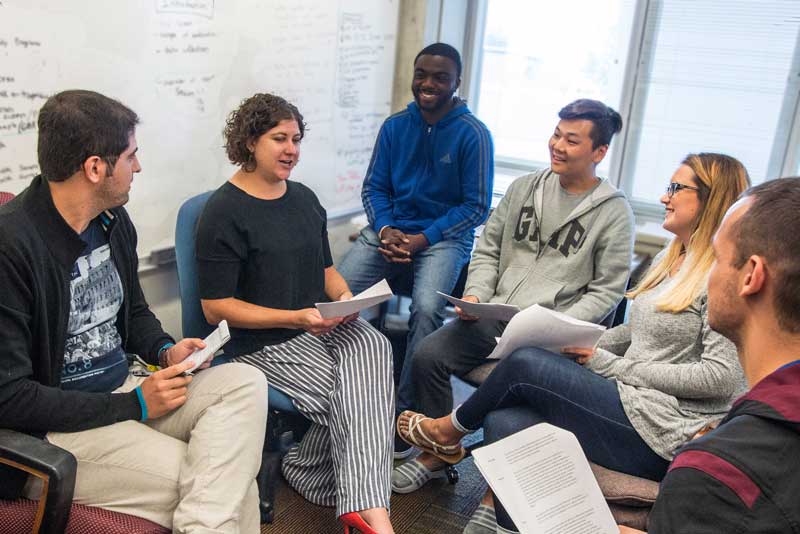 Graduate Studies
The information on this website is related to undergraduate programs only. Find information about graduate programs by going to the Graduate Catalog.
Affirmative Action Policy
It is the policy of Southern Illinois University Carbondale to provide equal employment and educational opportunities for all qualified persons without regard to race, color, religion, sex, national origin, age, disability, status as a protected veteran, sexual orientation, gender identity, pregnancy, or marital status. View the Affirmative Action Policy here.